Call us at: 1 (800) 517-5377

New York Garage Door Repair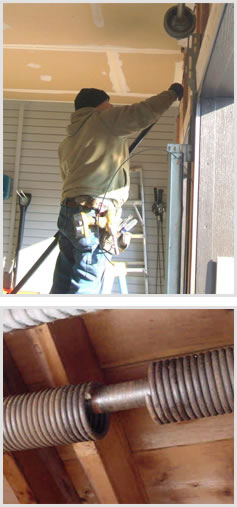 New York Garage Door is a company that is always ready to serve all your residential or commercial garage door needs: from service and repair to new garage doors openers. We pride ourselves on supplying great value and top quality service. Our customers trust is really important for us. That is why in everything our company does, we make sure to give our customers great satisfaction at very affordable prices.

To avoid unnecessary risk you can always use the help of a professional. All of our garage door service technicians work for us and are trained to meet our very high quality of services that our company's offered. Our goal is to provide professional quality service at a reasonable price in whole metro New York area.

To help us offer timely and effective garage door repair services, we carry a wide variety of spare parts for all major brands and configurations of garage door. Springs, cables, rollers, pulleys, mounting brackets, door struts, receivers, remotes, monitors, emergency keys – we make sure we always have what you need readily available, to make the repair of your door as quick and pain free as possible. Call us today, and let us get your garage door back into working order.
Call now! 1 (800) 517-5377
Our technicians are highly skilled, professionally certified, and very friendly – you won't find better technicians anywhere in the New York area. They have years of experience working with all sorts of garage doors and equipment, so there is not a problem too big or too small for them to handle. In their experience, they've come across just about every possible garage door malfunction or quirk, so whatever your problem is, you can trust that they'll be able to figure out the solution very quickly. They perform their tasks with ease and assurance, to help you feel safe with the quality of their work.

Don't risk making a bad situation worse – leave it to the professionals! Our expert technicians know what they're doing, and with their years of experience, they can handle whatever situation you will find yourself in with a minimum of fuss. You'll be amazed at just how convenient our garage door repairmen can be. The next time you find yourself in need of repairs to your garage door, call New York Garage Door – you'll be glad you did. We'll be right on our way to help solve all your garage door issue!
Call now! 1 (800) 517-5377
Our Garage Door Professionals Are Available 24/7
Call Now! 1 (800) 517-5377
We Proudly Accepts: