Call us at: 1 (800) 517-5377

New York Garage Door Commercial Services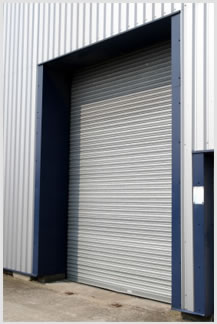 New York Garage Door can install and repair garage doors for all your commercial, industrial, or business properties – loading docks, warehouses, schools, showrooms, municipal buildings, car dealerships, storage facilities – wherever you may find yourself in need of a trained Garage Door expert, we can provide assistance, anywhere in the New York, NY area. We offer a full range of styles and brands, so we can get the garage door that is perfect for your needs, in both design and performance. We offer a wide variety of sizes, options, and custom configurations to ensure that we meet the specific requirements for your business.
New York Garage Door offers the fastest, most reliable, and most affordable repair services on commercial doors to be found in the New York area. We proudly offer:
Adjustments and maintenance on springs, brackets, hinges, rollers, safety cables – the entire operating system of your door
Re-balancing doors to eliminate annoying squeaks and hesitance
Inspection of doors to locate potential trouble spots, such as dirty or jammed tracks
Replacement of the opener to ensure smooth operation
Removal and/or replacement of existing doors and mechanisms
And so much more!
With our twenty four hour response teams, you can rest assured that your property will be well protected and your problems solved quickly when you trust New York Garage Door.
Call us today! 1 (800) 517-5377
We offer a wide variety of door options to help ensure perfect operation, including:
Fire doors, which automatically close when triggered by fire alarms and smoke detectors to help protect the contents of the garage in question, and are rated to withstand fire damage
Insulated sectional doors to help with climate controlled environments – highly durable, and long lasting, as well
Sectional doors, for a durable option that won't stress your budget
Traffic doors, made out of heavy duty fabric that are quick to open and can withstand constant use.
Rolling service doors, which are great for small spaces where sectional doors would not have enough room to be installed; very durable, highly secure, and made out of either aluminum or steel
And so much more!
You want to ensure your doors are operating at maximum performance levels, so trust your garage doors to the experts! Our courteous and professional specialists will handle your problem, quickly and efficiently, at a price that won't break your budget. Call us today, and let your commercial garage door problems become a thing of the past!
Call us today! 1 (800) 517-5377
Our Garage Door Professionals Are Available 24/7
Call Now! 1 (800) 517-5377
We Proudly Accepts: