Call us at: 1 (800) 517-5377

New York Garage Door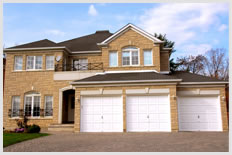 New York Garage Door is your expert garage door installation and repair specialists. With New York Garage Door we are not just promising you high quality of services, but also complete security with your homes. Whatever garage door service that you need throughout the New York area, just turn to New York Garage Door and we promise you, you will never regret that you chose us!

We offer the very finest in garage door products, services, and repairs – our licensed, bonded, and insured field technicians will provide timely and affordable solutions, no matter what your garage door issue might be. Seven days a week, around the clock, we'll be there to help you out, with the most up to date garage doors, springs, openers, and other various accessories. We strive to leave all our customers with the absolute highest level of satisfaction possible – call us today, and get yourself back into the swing of things!
Call now: 1 (800) 517-5377
Car thefts are sadly common these days. It used to be that even if you did not have a garage door, it was safe enough to park your car there. Nowadays, though, you cannot consider your car to be safe from car theft without having a garage door in place – not to mention all the other stuff you keep in your garage! New York Garage Door provides a garage door that will help ensure the security of your home.

We can repair any sort of problem you will find with your garage door – no matter if it's a serious accident from an impact with the family car, or just minor dents and scrapes caused by everyday life. If you find your garage door stuck, it could be due to a minor dent or a faulty mechanism – we'll send a trained technician to you, who will be able to solve your garage door related problem easily and efficiently.

Single doors, double doors, clear custom panel doors, RV doors, tilt up doors, roll up doors – no matter what kind of door you're in the market for, our New York, NY garage door experts can help you find a safe and stylish door at a fantastic price! We can match whatever style your home is with ease, in a wide variety of materials and brands. Our friendly, helpful staff is ready to assist you with all of your garage door replacement needs! Call us today, and let us help you on your way to a fantastic new door for your garage!
Garage Door Service Pricing

Service fee is $19.99 (The service fee will be deducted from any actual service done)

Garage Door Repair pricing starts at:

$85.00

Garage Door Opener Installation pricing starts at:

$199.00

Garage Door Spring Repair pricing starts at:

$89.00

New Garage Door Installation pricing starts at:

$599.00

* Depending on the type of hardware you choose and the amount of labor required for service, your costs may vary. The rates above are minimums for services. We offer affordable pricing. Please call today for a free estimate!

Your total will be the cost of labor plus parts The $19.99 service fee is only charged if we come to your location, but don't perform any work on the premises. Our dispatchers can give an estimate over the phone, but to get an exact price we will need to have one of our service technicians come to the site. Garages have many different types of hardware and the actual cost needs to be determined by a technician coming to the location.
Call now: 1 (800) 517-5377
Our Garage Door Professionals Are Available 24/7
Call Now! 1 (800) 517-5377
We Proudly Accepts: